Remaining Tournament Schedule
Team SBT 24' - Silvestro
June 24th-25th - Big Shots Carolina Jam (Rocky Mount, NC)
July 8th-9th - Phenom Hoops Summer Havoc II Live (Fort Mills, SC)
July 15th - TBD
Team SBT Varsity - Lamb/Bob
June 24th - VBFH East Coast Tip-Off (VA Beach, VA)
July 8th - VBFH Battle at the Beach (VA Beach, VA)
July 15th - TBD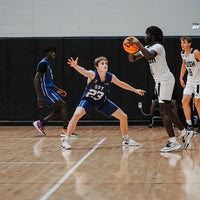 Team SBT
Team SBT is an elite & affordable AAU basketball program located in the 804, Virginia area. This program can hold teams from ages 9U to 18U. Team SBT is built around helping create positive attitudes, character, and work habits.
#SilentButTalented
Instagram: @teamsbt804
Twitter: @teamsbt804
Any questions contact Damon Silvestro at SilvestroBasketballTraining@gmail.com
or
Michelle Carpenter at SBTmichelle@yahoo.com
Founder: Damon Silvestro
A collegiate coach & skill developer located in the 804 area of Virginia, with coaching and training experience at all levels. Coach Silvestro founded Team SBT 804 in 2022.
silvestrobasketballtraining@gmail.com
Instagram